&nbsp
Start an Indoor Herb Garden – The Modern Day Gardener
I know a lot of people want to start gardening but don't know where to begin. A lot of us are in flats or apartments or rent and often have limited space and limited budgets.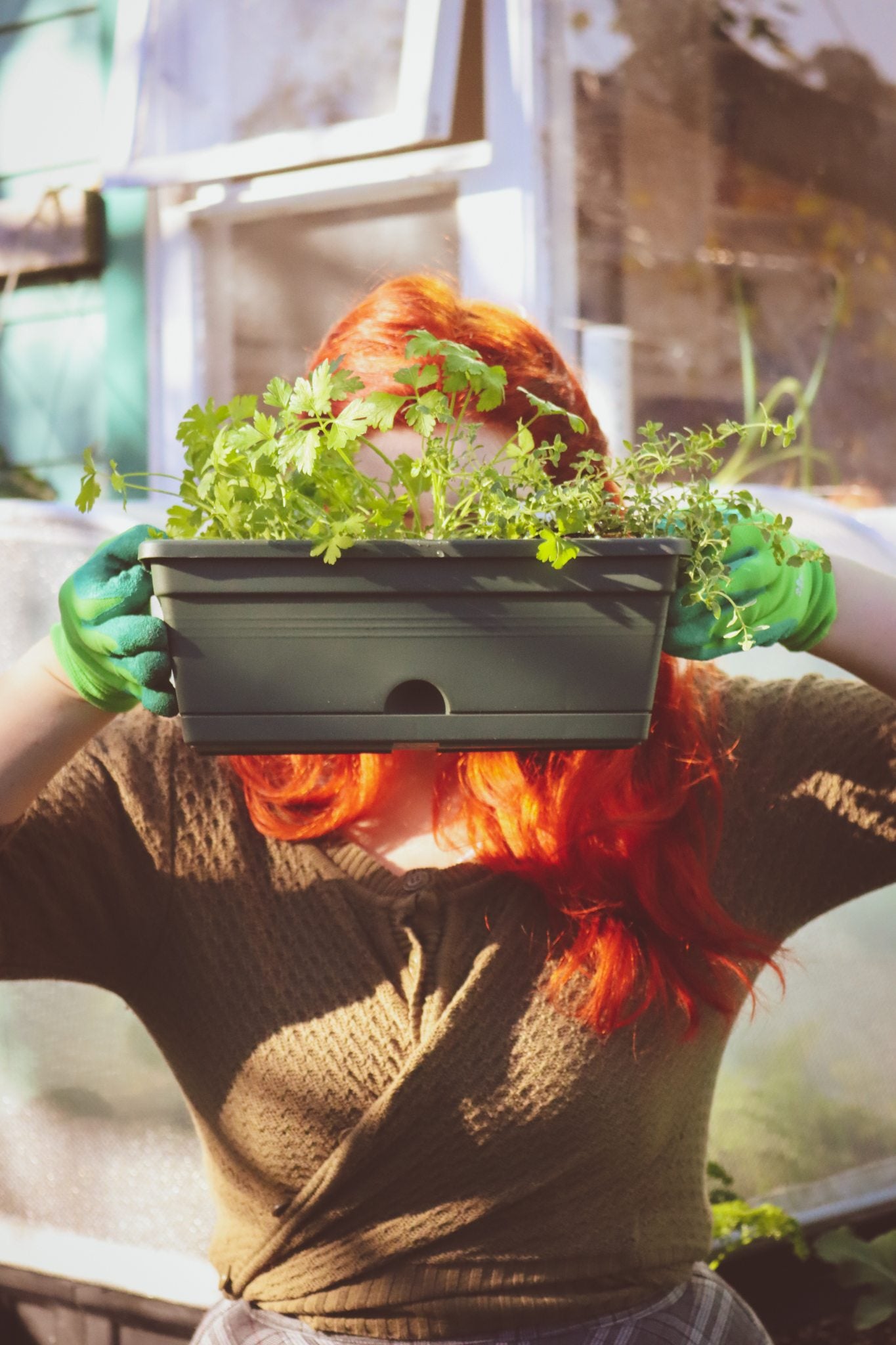 I have teamed up with Palmers to create a budget and space friendly herb garden that is perfect for a windowsill or sunny spot indoors. I took up gardening three years ago and the very FIRST thing I started was a herb garden, they are low maintenance and they are pretty budget friendly, plus herbs take your home cooking to another level!
I spent $30 on my indoor herb garden – this included a bag of Tui Potting Mix that could be used for many more pots – I barely scraped the surface of the bag with this project! The reason I picked grown herbs was purely convenience and how beginner friendly they are – if you have ever been to a Palmers you'll notice they always have great deals! Seeds are a great budget friendly option too, however you have to wait a little longer to enjoy your produce.
I picked this particular planter as it has a catcher on the bottom so it allows for plenty of drainage so my herbs aren't sitting in water. And the dark green colour is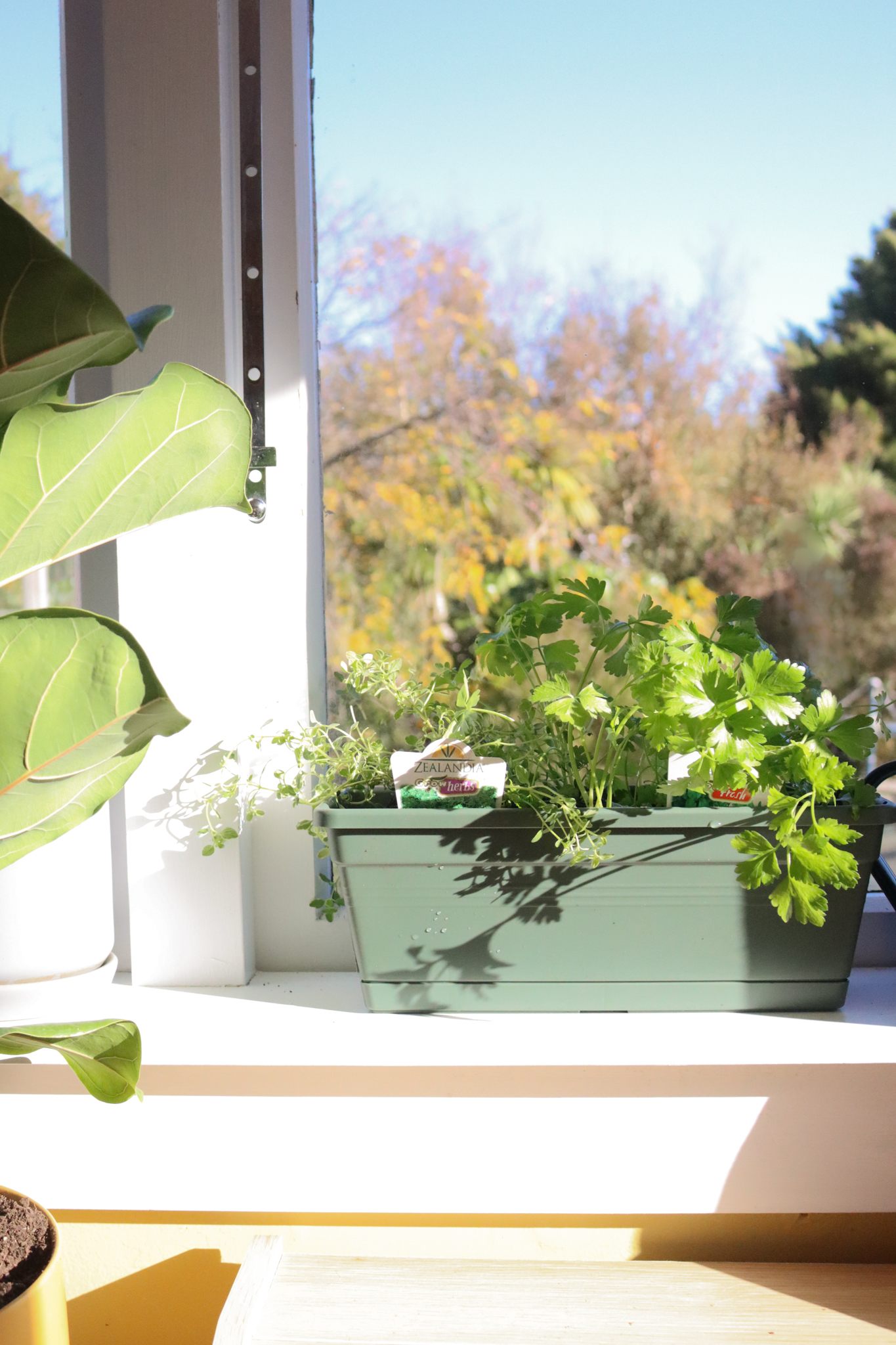 to hide any soil spills.
Winter is on its way so I have picked low maintenance herbs – thyme and parsley, they are also perfect for cooking and I often use them in my recipes. Other herbs you could use are: mint, coriander or chives. I do recommend planting herbs that you enjoy eating and regularly use in your cooking.
Watch the Instagram reel of The Modern Day Gardener putting together her indoor herb garden here
More of The Modern Day Gardener's gardening tips and delicious recipes can be found here.