&nbsp
Show off your favourite Plant Child and be in to win!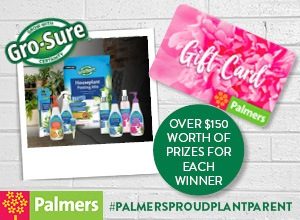 Forget food photos and furbabies, plant parents this one is for you!
Snap a photo of your favourite plant child (or children) and upload to Instagram or Facebook with the hashtag #palmersproudplantparent to be in to win.
We have a houseplant prize pack to give away thanks to our friends at Gro-Sure PLUS a $50 Palmers Gift Card for three winning plant parents!
So, if you have a cute cacti, a magnificent maidenhair, or an awesome orchid, find their best side and get in the draw!
Congratulations to our three #palmersproudplantparent winners!