&nbsp
The STIHL name has stood for revolutionary technology and innovative ideas throughout the 90-plus year history and is known round the world today for quality and service. Historically, STIHL's products were manufactured with a farmer and professional bias. However the products have been developed for the domestic market over the last 20 years. STIHL NZ now offers over 30 battery powered products in both domestic and professional categories.
Whether you're a hobby gardener or a professional, have a large lawn or a small garden, STIHL offers the right cordless tool for everyone. This range is perfect for gardeners due to the high-quality tools in various performance classes, for trimming hedges, mowing lawns, tidying lawn edges, removing leaves, clearing paths and cutting wood.
MSA 120 C-B with AK 20 battery and AL 101 charger – $595
A true STIHL chainsaw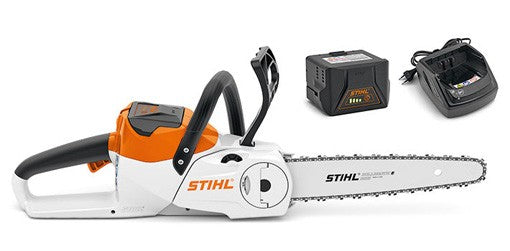 An exceptionally light cordless chainsaw for garden and property maintenance at home.
FREE Upgrade to STIHL MSA 140 Kit
STIHL RMA 339 Lawnmower with battery and charger – $775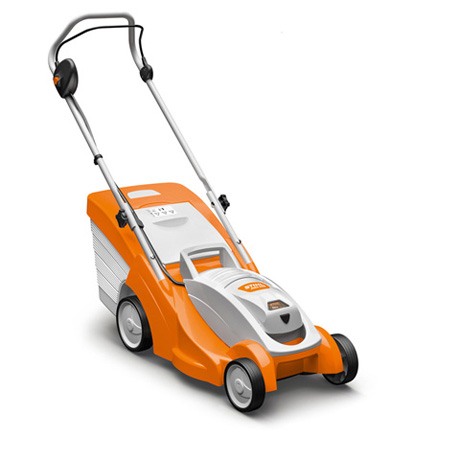 The STIHL RMA 339 is an environmentally friendly battery-powered lawn mower that is suitable for small and medium-sized gardens. Powerful lithium-ion batteries in combination with the efficient, energy-saving eco mode and the flow-optimised blade ensure especially economical mowing.
BUNDLE OFFER: Add a STIHL HSA 56 Hedgetrimmer or STIHL FSA 56 Linetrimmer or a STIHL BGA 56 Blower (SKIN ONLY) for an extra $100. Save $175
STIHL FSA56 Linetrimmer with AK10 battery and AL 101 charger – $445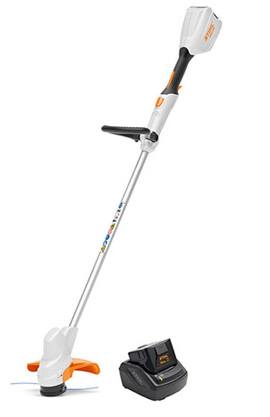 Cordless linetrimmer with very high-performance mowing for grass trimming and clearing work. Comes with AK 10 battery and AL 101 charger as standard
Receive a FREE AK 20 battery for HALF PRICE and SAVE $73
STIHL Cordless and Electric products are available in three Palmers stores; Petone, Rototuna (Hamilton) and Westgate (Auckland).
Offers valid until 30 September 2019