&nbsp
Herbs lift the winter spirits like a roasting hot fire. Their scented leaves are lovely to pick and smell while wandering the garden since there is little work to do with planting are feeding at this time of year. Potting up herbs make a great kids activity. Try planting in a pallets for a cool vertical feature garden near the kitchen, or create a spiral garden for maximum planting in minimum space.
Now is the time to plant woody herbs that will give so much flavour to your food without the need for preservative laden shop bought flavourings.  Herbs do wonders for your health too.  They enjoy being planted in pots, troughs or in a raised garden to keep their roots from becoming sodden.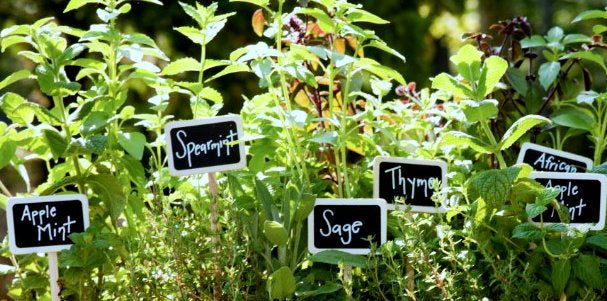 Plant these herbs now for winter health:
Lemongrass : When used as a tea, help rebalance intestinal flora and keep fungal or yeast infections in check.
Peppermint : Calming herb and great for relieving colds. Eat fresh or make a cup of tea with the leaves.
Calendula : The petals are used in antifungal creams.
Borage : Use the petals in summer in cooking or as an adrenal tonic
Rosemary : Use leaves for a calming tea that helps circulation
Pineapple Sage : The red flowers liven up a winter salad
Olive tree leaves : Make a good anti viral tea and help soothe a cold and sore throat
Kawakawa : The leaves make a tea that is calming, anti-inflammatory and good for pain relief
Green Tea : Leaves of the Camellia sinesis are used to make green tea. A great antioxidant
Lavender: Use the petals in Summer to make a relaxing tea
The best way to make your fresh herb teas, is by boiling water and let it cool for two minutes before adding the leaves or flowers when called for to your pot.  Infuse for 5 minutes and then drink the water.  Some teas can be brewed for longer, but check with your naturopath first when intending to drink strong brews for medicinal health.
Caring for your herbs
Your herbs don't need feeding other than an occasional slosh of seaweed solution mixed with water.  I like Ocean Organics, which is available at your Palmers store and dose my herbs every two months.
Use fallen leaves or good quality compost like Palmers X compost as mulch around summer herbs that are now ready to be trimmed back in June.