About us
Located on Miramar Avenue, Palmers Miramar is set back from the road, once you step inside you will be transported to a garden oasis. The wooden floors and give a nod to traditional garden centres which are perfectly juxtaposed with the contemporary decor, pots, giftware, homewares and houseplants.
Palmers Miramar prides themselves on sourcing a wide range of sought after houseplants. Owners of 5 years, Katherine and Phil have had both NZ and international experience in the industry, especially with procuring, caring and displaying houseplants for high profile clients. Phil has a Level 4 National Certificate in Horticulture with Katherine a Landscape Design Diploma. Together team at Palmers Miramar have years of experience gathered through working in nurseries, garden centres, their own businesses and in their own gardens.  Call in and see them for advice, they are the local experts.
Proud Miramar locals, Katherine and Phil love supporting Kiwi businesses and New Zealand made products, whose beautiful products you'll see on the shelves in our store, and probably even in your garden at home! They are dedicated to offering an ever-evolving range of products that delight and inspire.
The Palmers Miramar team go to great lengths to work with their suppliers and source quality plants. Often the team will visit growers to foster relationships and establish future stock for their customers.
Palmers Miramar is proud to stock Matthews Roses. Matthews Roses are synonymous with providing quality roses for New Zealand gardeners since 1947. Customer favourites include My Mum and My Dad, exclusive to Matthews.
Palmers Miramar regularly hosts gardening workshops which are often run by Phil, a team member whose area of expertise the workshop is on, or a guest speaker who works in the industry. The workshops are a customer highlight and the upcoming Palmers Miramar workshops can be found here and are advertised in the weekly email newsletter, sign up below to Palmers Rewards to be included in the mailing list.
Plus join Palmers Rewards loyalty programme and earn a $10 Reward voucher for every $100 you spend in store! Join in-store or click here to register.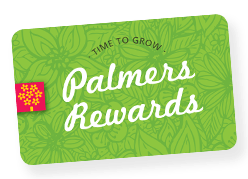 Chocolate Frog Cafe
Located in the heart of Palmers Miramar, the Chocolate Frog cafe offers a variety of delicious fresh menu and cabinet items using the best local produce.
Pop in for breakfast, brunch, lunch or a sweet treat and coffee and stroll the gorgeous grounds of Palmers Miramar afterwards.
Palmers Miramar
69-71 Miramar Avenue, Miramar, Wellington
P. 04 388 8435
miramar@palmers.net.nz
Open 7 days from 8.30am